SAFETY
Safety is our highest value
Our award-winning safety department maintains diligent enforcement, allowing us to effectively construct your buildings, and take care of our people.
We take great pride in operating one of the safest building companies in the Northwest. Our safety professionals train employees from both WALSH and our self-performed company, RDF Builders, while monitoring all job sites for safe practices. Holding Safety/OSHA certifications ranging from excavation and rigging to fall protection and steel erection, the safety team has guided our company to consistently maintain an EMR rating well below industry standard.
Our commitment to safety extends beyond the confines of the jobsite and involves the entire neighborhood in which we are building. Careful planning, construction phasing and experience with safety and site management allow us to run even the largest construction site with the utmost attention to the safety of all workers and persons in the neighborhood.
WALSH is recognized as a safety leader by Associated General Contractors of Oregon (AGC) and our Accident Prevention Program received AGC's ROSE award and the National CSEA Award for Safety Excellence.
The driving force behind our success is rewarding and recognizing safe behavior. Everyone involved in a project looks for, sees, and recognizes employees who work safe and who make the effort to change potentially unsafe behaviors. Utilizing a sophisticated dashboard metric system, our teams are able to quickly identify and mitigate risks, trends, safety walk results, etc., thereby creating an all-hands in approach to safety throughout the company.
Safety – there is no off season.
For our employees, this is a link to our resource guide for registration into Safety, the WALSH Way.
Perspectives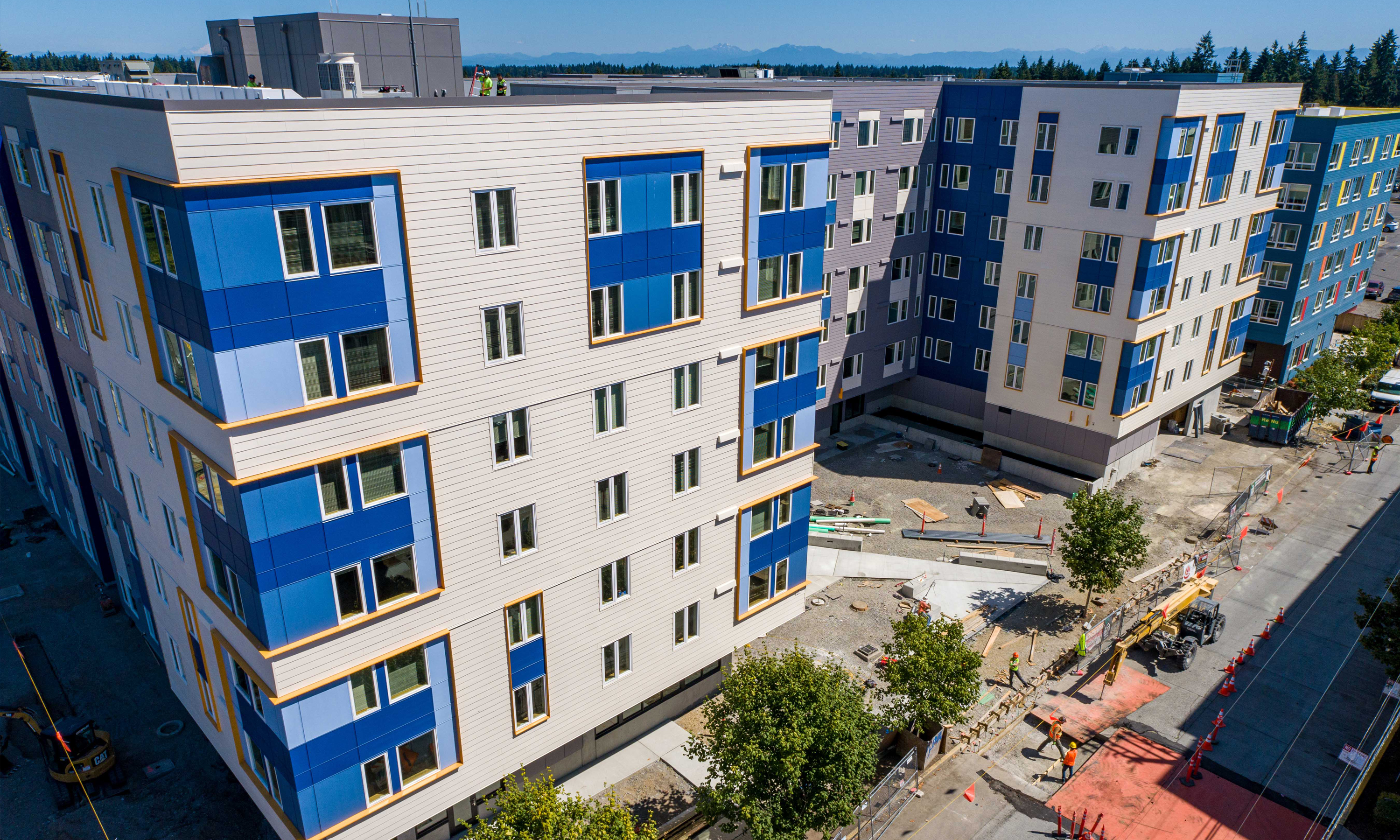 Affordable
The Aries at Bitter Lake
Vibrant and transit-oriented affordable housing community with 200 units for low-income individuals and families