Culture
COVID-19: Navigating the unprecedented
Strengthening our company throughout the crisis
Throughout our history as a company, Walsh Construction Co. (WALSH) has witnessed many significant economic and social events whose dramatic effects are still felt today. These events undoubtedly drove us to adapt our approach to managing the company and interpreting our next steps. While these historical events certainly challenged us and forced change and adaptation, the current and unprecedented COVID-19 crisis has resulted in much different impacts on our business and on our lives.
As this crisis began to unfold in late February and early March 2020, our Leadership Team realized that clear and immediate communication between managers, departments, and operations was going to be crucial. On March 13, we held our first COVID-19 task force meeting to begin to coordinate our response as an organization. The Leadership Team along with Department Managers representing HR, Safety, Operations, and Finance began to meet daily to review evolving guidance from local, state, and federal sources. Early in the crisis, guidance was often unclear or conflicted between sources and states, so translating this information for effective use in the field was critical. Updates to this guidance that capture the changes in WALSH's approach to combating this pervasive virus were shared internally and with our partners and clients to advise them of our plans. Adapting to these measures in order to stem the spread of the virus required fundamental changes in how we work.
Adjusting expectations for employees
Early information about the spread of the virus had us focused on surface transmission. We were advised about frequent and thorough handwashing and cleansing of "high touch" surfaces. Hygiene and cleaning protocols were established in our offices and job sites, requiring additional handwashing facilities and sanitation measures in the field. Next came the emphasis on "social distancing" which required us to evaluate most every operation that happens in the field to determine if a six-foot separation could be achieved, let alone maintained. Where this distancing was not possible, we analyzed alternative methods and began to implement the use of masks or face coverings.
Early on, we established a rigid policy to send people home if they had symptoms of illness. This policy was then adapted to the current gate monitor protocol that is in place on all Washington projects (not required in Oregon). In Washington, the monitor questions each worker entering the site about their health and potential exposure to illness and takes their temperature. In both regions our employees have been diligent about identifying workers with symptoms so they can recover safely at home. We are proud to report that, to date, we have not had a confirmed COVID case in our company.
As the crisis worsened and schools closed, many parents were suddenly forced to work from home. We immediately recognized this need and mobilized our IT group to provide the necessary tools to allow this change. Connectivity and hardware issues were addressed so individuals could work remotely in an effective manner. We enhanced our video conferencing capabilities in record time, first with Webex, then moving to Microsoft Teams, accommodating all meetings in a virtual environment. While the offices were mostly empty, our adaptations allowed work to proceed on our sites with little impact to project execution.
Looking for the silver lining
The pandemic crisis has been described as a catalyst for change. We've certainly seen the economic effects of the virus and the outcry for social justice has been another dramatic impact on society and our business. The protests have caused many to question our stance as a nation on this topic, as well as the position of our company as it relates to diversity, equity, and inclusion. Like other organizations we felt it was important to state our commitment to the causes of equality and social justice which we have issued in written form. We believed we needed to not only state our beliefs but to commit financial resources to groups who are working to address these inequities in our society.
As a result:
16 non-profit groups will be receiving substantial grants from our charitable foundation.
Employee groups are also working together in both regions to determine how we can improve as a company in our approach to diversity, equity, and inclusion.
Just a short time ago, any of the realities of today seemed unimaginable. It is hard to fathom that the health crisis and resulting changes to our business and societal upheaval have all occurred in the last few months. In the face of this rapidly changing landscape, the one constant has been the dedication of our people to each other, our clients, and to the company. Early in the crisis, senior managers and department heads devoted countless hours to planning and communicating our response and interpreting the ever-changing guidance issued by authorities. Our field managers and crews have had to broadly increase their responsibilities to facilitate a safe work environment, while still getting their projects done on time. The new restrictions on work environment have required rapid and at times uncomfortable changes to how we do our work and our folks have adapted very successfully.
It has been amazing to witness the WALSH Family in action in the face of this challenge. While past crises needed business solutions, our heroes facing this challenge are from our Human Resources and Safety Departments. Their work to interpret this issue and ensure compliance in the field is one of the factors that have kept us virus free. The tireless efforts of our managers and crews have produced incredible results on projects and in our communities, all while dealing with challenges they have not experienced before.
"The successful manner in which we've dealt with this crisis should come as no surprise, as we've simply followed the roadmap laid out by our founders: provide our exceptional people with the support that allows them to work freely together toward excellent solutions."
This approach enabled us to manage through many past challenges and often, to improve our company in the process. We are proving once again the strength of our culture and values by exemplifying strong leadership and collaboration for the next generation that will face such unprecedented times.
Related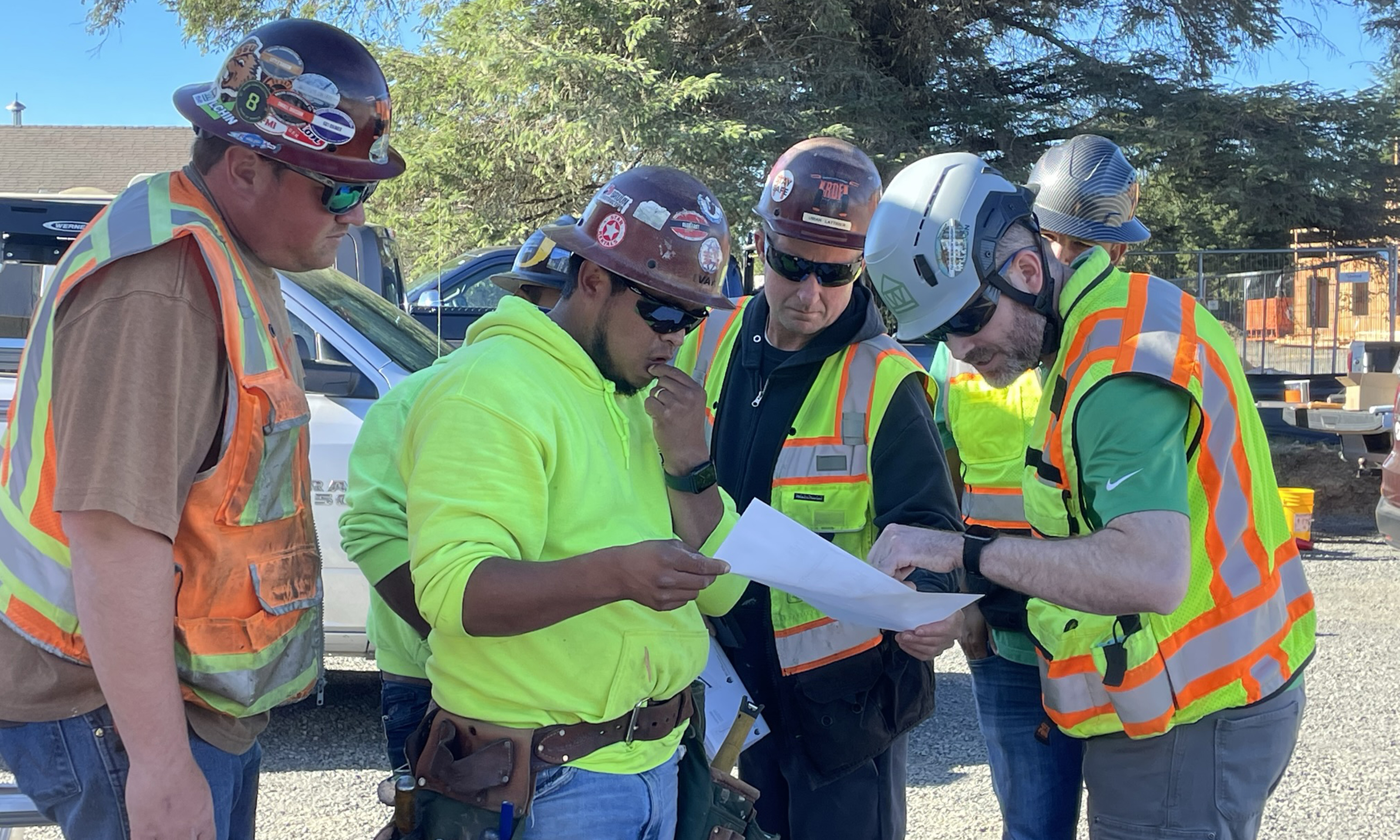 Quality
Building Performance: It takes a village
We often will take the time to educate and mentor our trade partners to ensure the entire team is dedicated to providing the highest quality product to our client