Culture
The Next Logical Step: Our new Vancouver office
Our fourth office opens in Vancouver, Washington
"The next logical step", a mantra coined by Bob Forster, is the battle cry that has led Walsh Construction Co. (WALSH) to grow our construction services and diversify our locations as a general contractor. This mantra has been the essence by which we have expanded, guided by logic and our core purpose to build communities, and empower people. This connection to our purpose continues to make us a stronger company and allows us to provide the best services for our clients and community partners. After a 40+ year courtship with Clark County and the City of Vancouver, WA, we finally took the next logical step and committed to establish an office there.
Our history working in Vancouver goes back to 1980 when WALSH completed The Pythias, a midrise retirement home that offers affordable housing. Similarly, in 1985 we built the Newport Bay Restaurant in the old Kaiser Shipyards that were initially established in 1942 to build 'Liberty' ships for the war effort. In the years since, WALSH has completed one-off projects in Vancouver infrequently, however, over the past three years we have successfully completed three projects in Vancouver and are eager to continue this trend. We are currently underway on constructing Tenny Creek, an assisted living facility, and are scheduled to begin construction on 4th Plain Commons affordable housing later this summer. Both projects are in partnership with the Vancouver Housing Authority and provide crucial services and resources to their surrounding communities. Additionally, WALSH will be working with Mercy Housing Northwest to build affordable housing next to Peace Health in Mill Plain later this summer.
The city of Vancouver and Clark County have, for a long time, been considered a bedroom community to Portland and its business economy. However, Vancouver is now the state's second fastest growing city behind Seattle, and Clark County is the fourth fastest growing county with almost 500,000 residents to date. With the increase in popularity, comes an increased need for housing, resources, and services. Vancouver's development is growth-focused, and WALSH is thrilled to join in the effort to positively impact the city's trajectory and the people living within it.
WALSH's new office is located in 'Officers Row', an area of the Fort Vancouver National Historic District. For over a century, the homes along the northern edge of Evergreen Boulevard in the Historical Reserve served as residential housing for many of the soldiers, officers and families stationed at the Vancouver outpost from 1850 until 1980. We feel this is a great location to establish our long-term commitment to the greater Vancouver community. To someone from Clark County, saying "Officer's Row" is like saying "Pike Place Market" to a Seattleite or "Pioneer Square" to someone from Portland. This location leaves no question that we are rooted in Vancouver and are committed to building in this community and empowering its people.
Related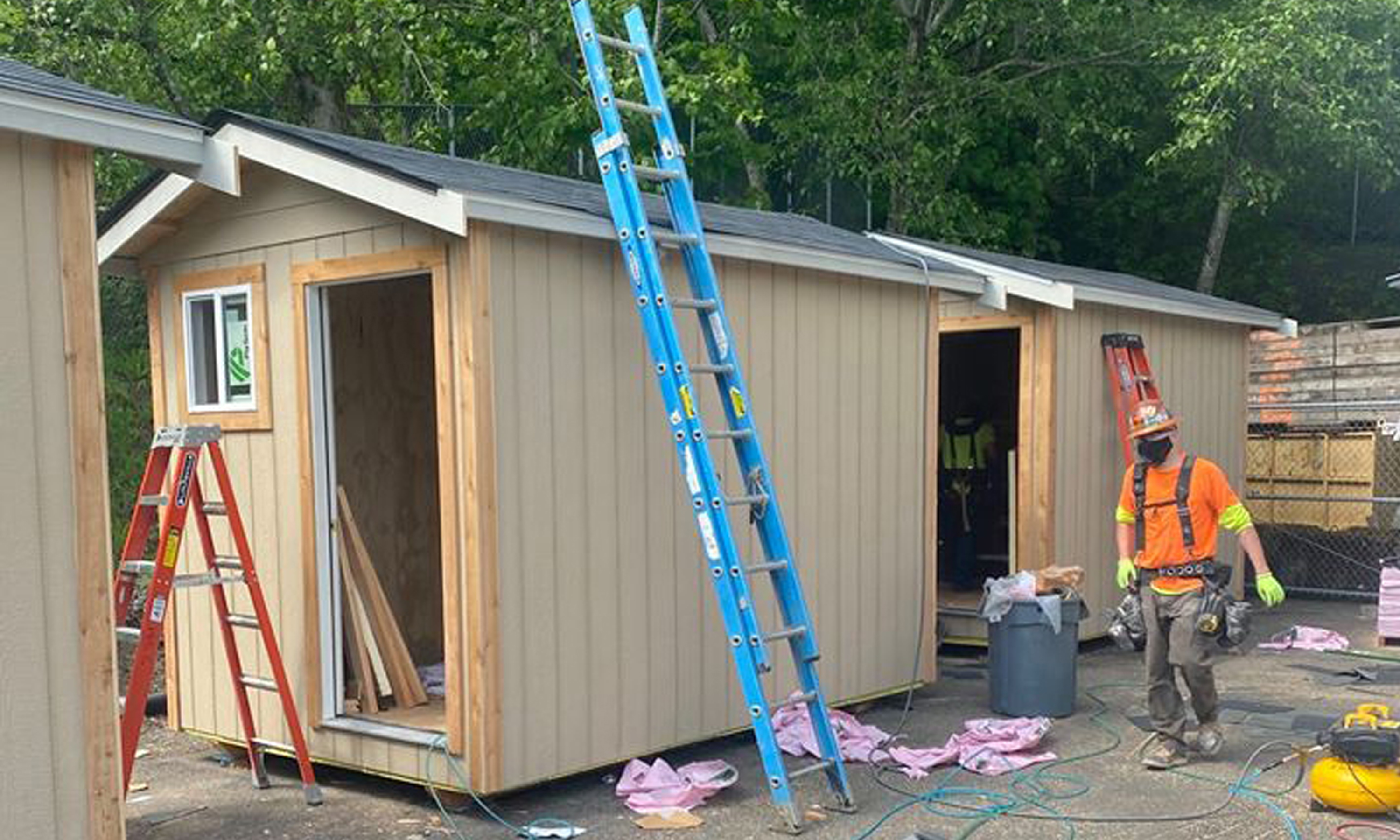 Community
Tiny Homes: Small footprint, big impact
Our teams at WALSH and RDF Builders are committed to supporting this crucial program