Community
Tiny Homes: Small footprint, big impact
Building community for our houseless neighbors in Washington and Oregon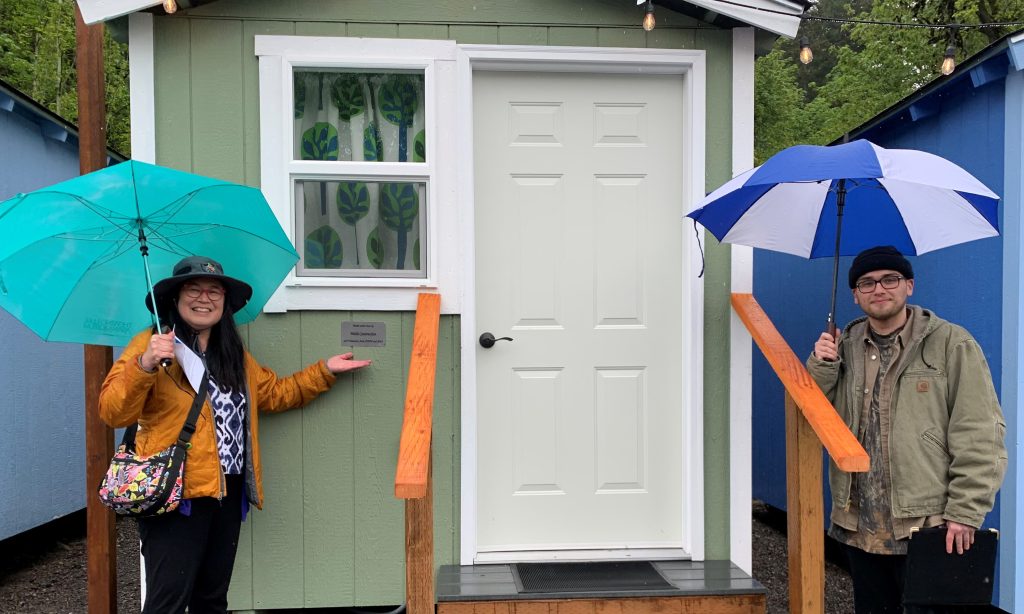 Walsh Construction Co. (WALSH) has worked with the Low-Income Housing Institute (LIHI) since 2015 and this partnership has provided countless homes for our houseless neighbors and community members across Oregon and Washington. We are honored to continue this partnership into 2021 with the LIHI Tiny Home Village program which offers tremendous benefits over sheltering in tents. Tiny homes are safe, weatherproof, and lockable which allows program participants to reclaim their dignity and get on a path to permanent housing. Our teams at WALSH and RDF Builders are committed to supporting this crucial program.
LIHI Tiny Homes are all placed within larger supportive villages that ensure safety, stability, and connection to supportive services. Each tiny house has electricity, overhead lighting, and a heater and each village id equipped with a kitchen, restroom facilities, onsite laundry, counseling office, and a security station. Each tiny home is approximately 8' x 12' which allows villages to remain compact and offers a solution to housing with brief stays and stable resources to disrupt the cycles of homelessness.
WALSH was thrilled to continue this effort in Oregon with our recent partnership with the Useful Waste Initiative, REACH CDC, and Ankrom Moisan Architects on the Wy'East Plaza affordable housing project. This project represents the partnership between Carleton Hart Architecture's Julia Mollner, in collaboration with Portland State University, which created the Useful Waste Initiative. This initiative began work on converting local construction mock-ups into shelters for the Portland houseless community.
Our crews donated time and equipment to build out the mockup for LIHI and successfully navigated the delivery to its home at the houseless community of C(3)PO (Creating Conscious Communities with People Outside). WALSH and RDF Builders will continue to support these builds through the on-going donations of expertise and materials from our job sites as we continue to tackle the challenge of housing our homeless neighbors safely and with dignity. We are proud to have played a part in one of the many shelters that serve our community and uplift it's most vulnerable members.